News / Local
'Mnangagwa after my farm,' says Kasukuwere
02 Oct 2023 at 08:32hrs |
Views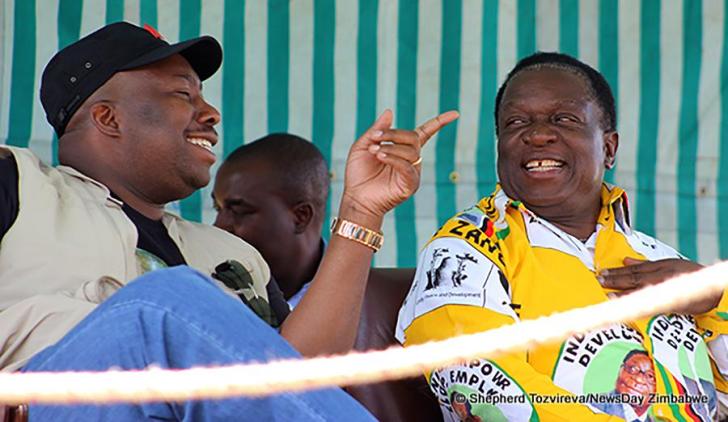 SELF-EXILED former Zanu-PF national political commissar Saviour Kasukuwere claims President Emmerson Mnangagwa's administration is out to grab his ConCorpia Farm in Mazowe, Mashonaland Central province, following a foiled bid to contest for presidency in the just-ended harmonised elections.
Kasukuwere, who has sought refuge in neighbouring South Africa since the November 2017 coup which toppled long-time ruler Robert Mugabe, claims his properties are being targeted for takeover by government.
He claims a recent "suspicious" veld fire which razed a citrus plantation at the farm was part of efforts to force him out of the property.
Kasukuwere is currently locked in a bitter legal wrangle over ownership of the farm with a war veteran identified as Ephanos Madzimunyi who has "invaded" the property.
The former Cabinet minister also accuses police of refusing to enforce an eviction order granted by the High Court.
But national police spokesperson Assistant Commissioner Paul Nyathi last week said they were not aware of the alleged arson.
"I am not aware of what you are asking and what has been happening," he said.
However, Kasukuwere's spokesperson Jaqueline Sande said the inferno was a result of lawlessness and failure by government to uphold the rule of law.
"The burning of that property is a result of the lawlessness and failure of Mnangagwa's government to uphold the rule of law," she said.
Sande also confirmed the invasion of the farm by an unlawful occupant who is currently occupying a portion of the citrus plantation.
"He has made it very difficult for operations to continue and there is failure to maintain the place he has occupied which has resulted in the burning of the entire citrus plantation.
Sande also said Zesa cables, electric polls and the irrigation equipment were destroyed while the entire citrus crop was lost to the fire.
"This is a direct result of the failure by Mnangagwa's government to uphold the rule of law and enforce the court order which ordered the unlawful occupant to vacate the premises.
"When president Kasukuwere tried to enforce the court order through the Messenger of Court, the office did not get the support from the police that is required in order to evict this man, who is violent, and who has got weapons on him at all times.
"As a result he has continued to occupy that portion of the land to destroy and in the end that is how the fire erupted and caused the damage to all the property on the premises.
"The Bindura police refused to enforce this order, in spite of this order having been issued by the High Court. So if orders are to be ignored, it shows that there is impunity and there is lawlessness in the country," she said.
Kasukuwere was barred from contesting as an independent presidential candidate in the August 23 harmonised elections.
His appeal at the Supreme Court was also unsuccessful.
Source - newsday