News / National
Soccer stars lost to the war
30 Sep 2018 at 07:42hrs |
Views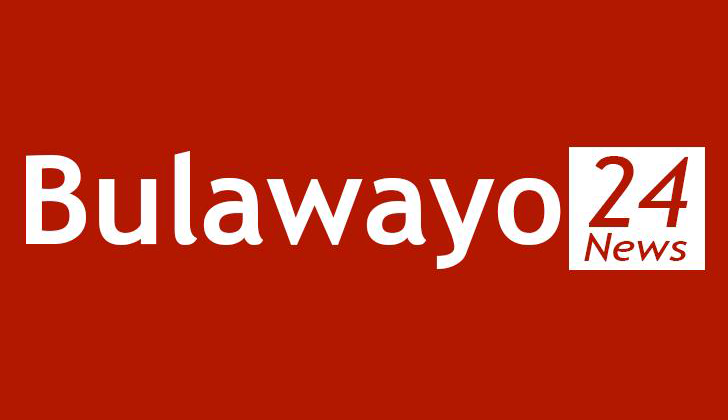 THE liberation struggle was an inevitable development in the history of the country.
So many sporting talents were lost to the war because of the call to serve. Football was among the biggest losers on two fronts.
Some of the best players like sportspersons from other disciplines could not make an international breakthrough. This was because of the sporting ban, an isolation that left those lucky to be mainly in minority sports able to play inter-provincial competitions and unofficial internationals against the Springboks.
Some of the best or promising talent was lost to the war as young men and women of this country left for Mozambique and Zambia to train as guerillas to topple Ian Smith's repressive government. Among those were 68-year-old Jeckoniah Thodlana better known in football circles as Joko and those that were with him in Botswana, Tanzania and Zambia called him Hughes Mhondoro.
Thodlana is among almost a dozen Bulawayo and Highlanders footballers who left the country in the mid-1970s to join the liberation struggle. He believes he had the talent that could have blossomed and seen him play at the highest level of football in this country.
"I believe I had the talent to take me to the top in football. I am not the only one in that boat but several of us who did not get the chance to showcase our skills. I could not escape the drag net that pulled out a good number of good talents to the battle front," said the man who had a chance to play for the Highlanders reserves in 1974 and rub shoulders with members of the Hit Machine Bruce Grobbelaar, Barry Daka, Itai Chieza, Lawrence Phiri, Barry Daka, Josiah Nxumalo, Boet Van Ays, Cavin Duberley, Stanley Nyika, Edward Dzowa, Tymon Mabaleka, Ephraim Moloi and Ananias Dube.
Sadly Grobbelaar and Thodlana were to fight in different colours with the legendary goalkeeper conscripted into the Rhodesian Army through the controversial Call-Up while Thodlana was part of the much feared Zipra, Zapu's military wing.
When he decided to team up with fellow Rhodesia workmates to cross into Zambia, he had made a mark for himself in the lower leagues where he turned out for Cobras, Rangers and Manicaland with the likes of Philemon Dangarembwa, Dave and Chris Mukahanana his childhood friends.
"I played for the Highlanders juniors. I am a product of the Bulawayo City Council Youth Clubs, we played sport and were involved in music and drama as youths growing up in the city. There was so much talent during those days and I had no choice but to go to Zambia because I was getting a lot of bullying from white colleagues in the Rhodesian Railways. The shifts and many months in Botswana as a carriage and wagon examiner meant that I did not have enough time for football training sessions but I kept in shape," said Thodlana.
At his peak he could play as a left back or left winger. Thodlana said it was motivating training and looking forward to a highly competitive and trailblazing Highlanders side that rates probably among the best ever assembled in the country. It was coached by club legend Silas Ndlovu.
"Those were big names at the club and it was exciting coming up against them during training sessions and beating the first team at times.
"Some of the players were guys from our Mzilikazi neighbourhood and we knew each other from childhood like Barry Daka and Ananias Dube. It was self-motivating and we always dreamt of playing in the first team and before I left to join the liberation struggle I was close to real first team action," said Thodlana who had moved from Rangers and briefly trained at Bosso with Philemon Dangarembwa and Chris Mukahanana.
A younger crop of Highlanders players who included substitute goalkeepers in the early years of Zimbabwe's independence George Moyo and Smart Moyo, Matabeleland South Provincial Registry Jabulani Mbambo, Peter Nkomo's elder brother George, Zebedi and Sikhulu were regulars of the Highlanders Reserve Side of 1976. They left in club colours to join the struggle a year later and many who watched them are convinced that a majority of them were destined for greater heights and could have been able replacements for the players who left Bosso to start Olympics at the end of 1976.
Highlanders quit the national league citing unfair treatment as the reason for a fallout with the John Madzima administration that handed Dynamos the first league title in a national race for the first time in almost half a dozen years. Previously the league was played on a regional basis with Highlanders South Zone Division Two champions in 1972 winning three consecutive league titles from 1973-75.
"I saw most of those guys who followed us to Zambia grow up from the club's Under-16s to the Under-18s and Reserve side.
They had the talent and could have made first team football by 1977 had they not left," said Thodlana.
Rigorous training in both Tanzania and Zambia had left him with little time to concentrate in football. While on transit to Zambia when in Gaborone in 1975, Thodlana would play in matches pitting Medium Prison inmates and those in the Maximum section and occasionally a team of Prison Warders. Thodlana's most memorable match was when a Zipra Select in Murogoro, Tanzania played Prison Warders X1.
"On the day of the match we were made to do warm up for almost two hours. We broke up for lunch and toyi-toyed another three kilometres to the venue. I was team captain. In the first half we trailed 3-0 but at the final whistle we were leading 7-3 because of our superior fitness," said Thodlana.
Some of the hot property players he knew from Bulawayo who joined Zanla in Mozambique who could have probably made the grade in football were Ediza Mutare, Roro Mhlanga, Godfrey Muringayi whose younger brother Francis played for Highlanders and Chapungu, Never Cornellius and Paymore Mangwende.
"These were Bulawayo youths who were very good in football who joined Zanla. I bet you if we had been afforded the luxury to play football both Zanla and Zipra could have fielded a very competitive side," said Thodlana who rates the 1973 Chibuku Trophy triumph over Mhangura by Highlanders as one of his proudest moments on being a Bulawayo citizen.
The former Lotshe and Mzilikazi Primary Schools star played for Ntembeni and Nongoma Youth Clubs and is a young brother to Isaac who was Highlanders treasurer in 1973, Lucky Thodlana of the Cool Crooners and respected former culture and music teacher Henry.
He recalls the Big Three split of 1963 when Cobras was eventually formed a split which at Highlanders left a sour taste with some followers to this day bitter. Some top players joined Cobras while others chose to stay in the Bulawayo African Football Association (Bafa) with Highlanders with the introduction of the National League.
"I was 13 then and I remember that split. We were boys and liked watching Highlanders around Bulawayo during a time if you were a boy you could just be invited to fill in the numbers for any club short of players that afternoon.
It is fact that Grobbelaar, Smart and George played competitive football after the war while it could not be verified at the time of going to print whether Black Rhinos' Jerry Chidawa was a Zanla cadre whose career was halted by the war.
Source - zimpapers