News / National
Sangomas told to register
01 Mar 2023 at 06:56hrs |
Views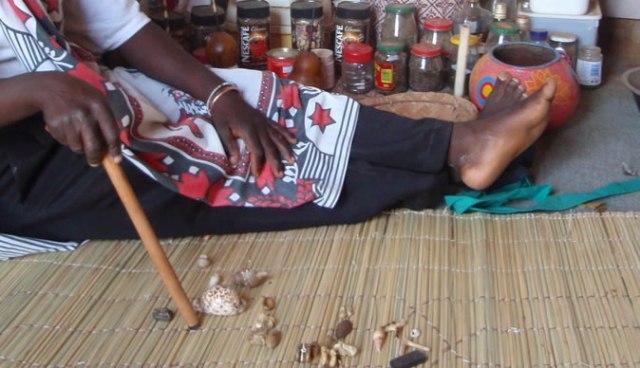 The Traditional Medical Practitioners Council of Zimbabwe (TMPCZ) has moved in to enforce regulations that will ensure all traditional medical practitioners are registered in a move to uphold Government's thrust of patient safety, including those who use faith healing and traditional herbal remedies.
This comes on the back of a recent directive by the Ministry of Health and Child Care that all faith healers and herbalists from both churches and traditional religion should be bound by a set of regulations in line with the Traditional Medical Practitioners Act.
Under the new regulations, all churches and church associations involved in healing and faith healers will be obligated to register with the TMPCZ for them to continue practising.
This will include pastors, bishops and prophets who practice faith healing.
In a statement, TMPCZ gave notice that all traditional health practitioners should be registered in their province of residence by the end of March.
"The required categories include traditional healers and faith healers, including prophets and apostles, bishops, traditional birth attendants and spirit mediums," read the notice by TMPCZ. The list also included churches, local and foreign traditional medical associations, associations representing all categories of different practitioners, herbalists, herbal gardens, traditional wholesalers or shops, distributors or manufacturers of traditional medicine, traditional surgeries or clinics as well as training institutions.
"The council kindly informs practitioners that it is a legal requirement to register with the TMPCZ in terms of the Traditional Medical Practitioners Act," TMPCZ said.
"This stipulates that a person who practices or carries the business as a traditional medical practitioner without being registered is liable to a fine not exceeding (US$400) or to imprisonment for a period not exceeding two years or to both such fine and such imprisonment."
TMPCZ is a public entity under the purview of the Ministry of Health and Child Care.
Health and Child Care Deputy Minister Dr John Mangwiro recently told a TMPCZ stakeholder meeting that traditional medical practitioners needed to get basic training in checking basics such as blood pressure, respiratory rate, pulse rate and body temperature.
He said the regulation of all those who practice traditional medicine would safeguard the public against unscrupulous practitioners who put the health of the public in danger.
Traditional birth attendants will also be required to seek help from health professionals to try and curb maternal and infant mortality.
In 2021, Government appointed a new board with a mandate to transform the operations of the TMPC and ensure that traditional medicine was integrated into the formal healthcare as enunciated in the National Health Strategy 2021 to 2025.
Source - The Herald