News / National
Bosso dumping black and white colours?
05 Mar 2023 at 16:37hrs |
Views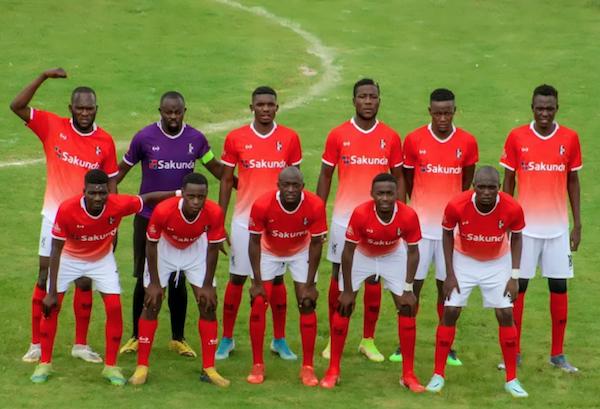 The club introduced the kit last season as their optional colours and has been using them more often in this pre-season. This has led to speculation that they are dumping their traditional black and white colours.
Bosso CEO Ronald Moyo said the red kits are in line with the organisation's trajectory towards engaging a profitable business strategy.
"Optional kits change every time. Liverpool for instance; check their merchandising pattern. Closer to home, Orlando Pirates, Kaizer Chiefs and Sundowns," Moyo told The Standard.
"We had the red kit as our optional kit last season. Whilst it's public knowledge that red is part and parcel of the Highlanders history, the decision to introduce other colours for our optional kits are largely commercial.
"We have always said 'Highlanders must be run as a business', that's the business part of it.
The CEO added: "They (the clubs) play around their optional kits to speak to fashion and activate different markets for their merchandise.
"We are taking baby steps towards that direction as a club, and we are happy that whilst a section of our market didn't like the red strip, we still had a segment of our target market who liked and bought its replica jerseys.
"Can you imagine with Highlanders there are people who still have the black and white BancABC, replica, the OTB and then there is Sakunda. All are black and white stripes.
"How do you expect the same people to come and buy the same stripe again this season. They won't. It does not make business sense. The optional kit gives you space to play around fashion to make people buy something new."
Moyo stated that the challenge was that the club is failing to realise generational gaps, which are large in terms of marketing.
He said: "We are a club with people from different generations. If you look at the people pushing the narrative that we are strictly black and white; they are a particular generation.
"If you look at our merchandise now, you rarely find the youths from your 16-year-olds buying because those traditional colours do not speak to the fashion trends of their generation."
Source - soccer24