News / National
We salute Diva Mafunga funeral support by ZIMURA - Maxwell Teedzai
10 Jul 2023 at 20:38hrs |
Views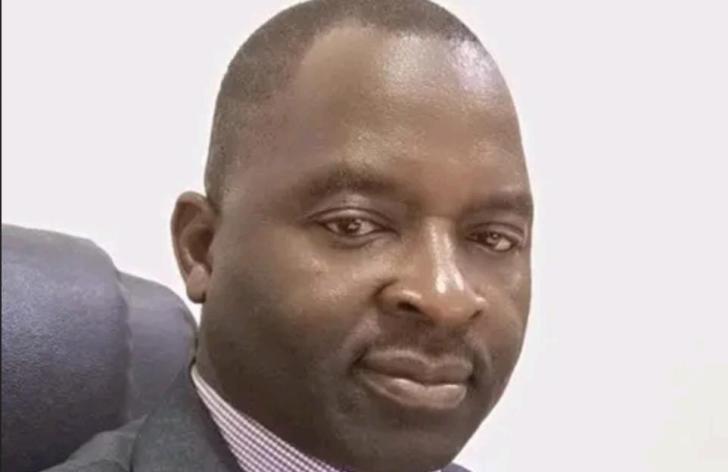 MUTARE - Veteran Mutare Gospel musician, Pastor Maxwell Teedzai has hailed ZIMURA - Zimbabwe Music Rights Association for standing hand - in - glove with the Mafunga family after the sad passing on of renowned gospel musician Diva Mafunga of the *Endai Naizvozvo* hitmaker who died in a tragic car accident on his way from Bulawayo to Harare on the 4th of July.
"I want to express my gratitude at the way ZIMURA continues to contribute to funeral costs of artists in Zimbabwe as demonstrated by their recent support towards the funeral costs incurred during the late Diva Mafunga's funeral," said Teedzai while speaking to this reporter during an interview.
While we would like to recommend ZIMURA for standing up with artists during their most trying times, Maxwell Teedzai also noted how broadcasters like Radio Zimbabwe, Power FM, National FM, ZiFM Stereo and Star FM were staying true to nurturing raw talent through airplay until artists became a celebrities.
"We are all aware how ZBC - Zimbabwe Broadcasting Corporation, Star FM, ZiFM Stereo and several other radio stations are continuously processing raw talent into celebrated artists and how they've raised up artists like Tocky Vibes, Victor Kunonga, Alick Macheso, Charles Charamba, Jah Prayzar, Enzo Ishal, Mathias Mhere, Winky D, Mbeu, Agatha Murudzwa, Mechanic Manyeruke, Gary Tight, Tawanda Chibedura, Trymore Bande, Bethany Pasinawako-Ngolomi, Amara Brown, Hosiah Chipanga, Blessing Shumba, Innocent Mupemba, Fungisai Zvakavapano-Mashavave, Mambo Duterere, Pastor Lawrence Haisa, Mai Patai, Kuchineyi, Cynthia Mare, Pachihera, Freeman, Killer T, Nicholas Zacharia, Mark Ngwazi, Peter Moyo, Sulumani Chimbetu, Leornard Zhakata and many more whose omission here doesn't mean they're less important, no," Teedzai said.
Speaking on the sidelines of Diva Mafunga's funeral, Teedzai further commented on the role of community radio stations in Zimbabwe, saying, "We're very grateful to Government through the Zimbabwe Media Commission for granting operating licences to community radio stations such as Ya FM in Zvishavane and Diamond FM in his hometown of Mutare were playing a crucial role in ensuring that no talent was being left out in their community driven mandate to ensure inclusive access to media for locals".
"Diamond FM has discovered, nurtured and continues to advance local artists from raw talent up until they reach stardom, and artists like Dorcas Moyo, Mutambikwa, and several others have been brought into the showbiz limelight by the sameself broadcasting stable.
Maxwell Teedzai is Gospel musician born and raised in Dangamvura, Mutare. He started his music career at a tender age of 21. He recorded his debut 10 track album in 2009. To date he has released four albums. His latest album had the late Dr Oliver Mtukudzi assume the role of Executive Producer. As a protegé of Dr Tuku, Teedzai's latest album recorded live at Studio Pakare Paye in Norton, recorded by Tawanda Chibedura and mixed and mastered by Kabon aka Munyaradzi Mucherechedzo has the unmistakable glare of the late music legendary's magic touch and is must listen.
"I hope my latest music continues to get more airplay so that radio listeners can be blessed by my lyrical notes, and that reminds me of Sifelani Chikwape, Muriel Tavaziva, Kanyemba Bonzo, Ndundu Chikara, Dj Shami, Rabson Umali, Hazvinei Sakarombe, Machiri, Captain Saunyama and a few others I have not named who were among Zimbabwe's first radio presenters to play my music on air," reminisced Teedzai.
Teedzai in a sigh of deep grief said the gulf left by Diva Mafunga would never be filled up and that Mafunga was a highly talented and humble role model to emulate for all artists.
"Diva Mafunga has left a deep void in our music sector and done an eternal blow and a huge loss to the entire nation of Zimbabwe and may his soul rest in peace and his family and friends be consoled by the Holy Spirit," lamented Teedzai.
Source - Online