Opinion / Columnist
Did you see Guitars In Parliament today
05 Sep 2018 at 21:55hrs |
Views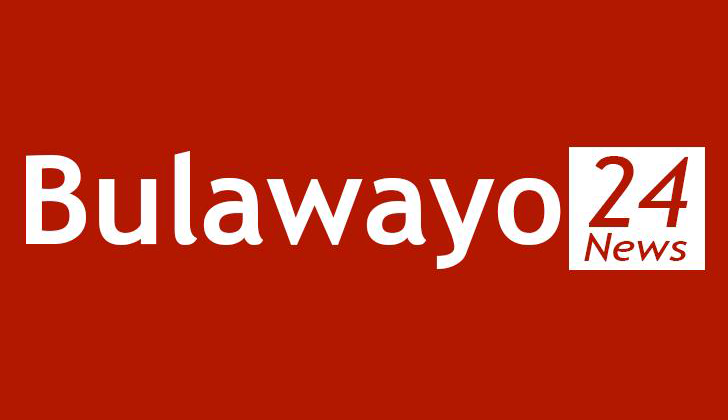 SEVERAL musicians won parliamentary seats in this year's harmonised elections.
Dingumuzi Phuti, Elias Musakwa, Energy Mutodi, Obedingwa Mguni and Joshua Sacco are some of the prominent musicians who have found their way into Parliament.
Former Deputy Minister of Home Affairs and MP-elect for Mangwe, Matebeleland South, Obedingwa Mguni said he was prepared to help artistes from the grassroots.
The liberation war fighter who trained in Libya and was instrumental in the formation of Ndolwane Super Sounds, a band from Ndolwane, said: "I formed Ndolwane Super Sounds in 1984 when I was teaching at Makulela Primary School and Oliver 'Madala Boy' Kamanga and his band members were all my school pupils.
"I also took Chase Skuza and his brother Khumbulani from their rural area to Plumtree town to revive the music of their brother, the late Solomon Skuza and they became an instant hit."
When he left teaching for South Africa, Mguni pursued a degree in Economics and Financial Management before he started working for the South African Government.
While in South Africa, he teamed up with Solomon and Chase Skuza, but because their music was not appealing in a foreign land, they were unsuccessful.
However, as MP-elect, Mguni said he was going to acquire more paraphernalia and open centres for artistes from primary school level.
It's important to note that through Mguni's assistance, Ndolwane Super Sounds became popular, especially in Matabeleland and across the Limpopo.
We come to Phuti, aka DJ Phutty, who won the Bulilima West constituency in Matabeleland South.
DJ Phutty is a musician and former ZBC National FM radio presenter.
Popular for singing in TjiKalanga, DJ Phutty said he was not going back on music.
With three albums under his belt, namely Bhasikili, Masengawuku and Masulahelele, DJ Phutty is currently working on his forthcoming album, Doko Jena.
Said DJ Phutty: "This is going to enhance me and extend my capabilities to unearth talent in artistes who are finding it difficult to realise their dreams.
"Let's remember arts, in it's various forms, is a lucrative industry too."
DJ Phutty who grew up in Nyele, Plumtree was educated and also taught at Tekwane Mission.
He, like his colleagues Sotsha Moyo and Chunky Phiri, among others, grew up singing Mbube.
DJ Phutty pledged to use his experience and skills to represent the national interests of artistes.
Considering DJ Phutty and Mguni share the same interests and are from the same province, annual cultural events like the Luswingo Kalanga Cultural Festival are set to grow bigger and better.
The festival is held annually in Matabeleland South Province at the Luswingo Monument, also known as Tandabagwana.
The unsung heritage site lies at the banks of Tekwane River in Bulilima District and pundits contend it's a national monument in dire need of exposure.
In Manicaland, Chimanimani East Constituency MP-elect, Joshua 'Mukwasha Anoteerera' Sacco, of the 'Ivhu Inhaka Yedu' fame which was prominent in 2000 after the start of the the Land Reform Programme, promised to help both upcoming and seasoned artistes.
Revival of the Chimanimani Arts Festival is one of his priorities.
Said Sacco: "Though my performances will be erratic due to my busy schedules, I will make sure I revive the Chimanimani Arts Festival and create more opportunities for artistes, not only in music but in other areas too."
Sacco, well-known for performing with his wife Mercy Vhiki fell in love with the guitar when he was 11 years old.
We now turn to gospel musician Elias Musakwa.
He has finally made it into Parliament after two attempts and being the boss of Ngaavongwe Records, Mosi-oa-Tunya Studios and Shed Studios, much is expected from Musakwa, especially by artistes.
While there is no going back for some in music, the story is different for Goromonzi West MP-elect, Energy Mutodi.
Patriot Arts met the Chigorodanda hitmaker on election day and when probed about his future in music, Mutodi said: "If I win, I don't think I will find enough time to record and to go on the stage because my focus will be on other developmental issues, including infrastructure development for my area.
"As you are aware, I am an academic and currently doing my PhD in Business Administration and a Bachelor of Laws Degree concurrently so time will be limited."
Mutodi, however, said he would definitely be assisting other artistes.
No doubt upcoming artistes are looking up to their 'fellows' in Parliament.
Popular Bulawayo-based musician Majahodwa Ndlovu, aka Jays Kuzokulunge said: "Personally, as an artiste, I am very happy our fellow musicians will be in Parliament.
"They are going to be our voices and will be influential in addressing our challenges.
"I am positive this time the legislators are going to come up with tough measures on all pirates.
"We also expect Government to intervene on the issue of cultural exchanges."
Source - Erick Matotoba
All articles and letters published on Bulawayo24 have been independently written by members of Bulawayo24's community. The views of users published on Bulawayo24 are therefore their own and do not necessarily represent the views of Bulawayo24. Bulawayo24 editors also reserve the right to edit or delete any and all comments received.