Opinion / Columnist
2019 ZITF perceptions
15 May 2019 at 07:13hrs |
Views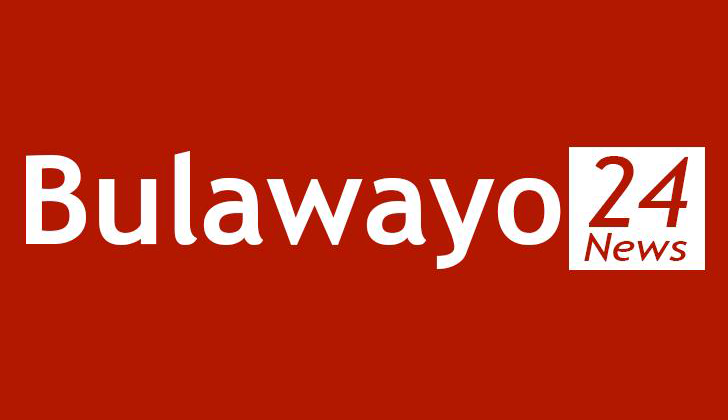 The 60th of the Zimbabwe International Trade Fair had more than 532 companies who participated in showcasing their services and products. The Trade Fair theme was "Propagating Industrial Growth through Trade and Investment." This year edition had a resounding success in terms of space occupancy.
According to the Chairwoman of ZITF Ms Ruth Ncube, she applauded the aggressive marketing strategies they used with her team unlike before where they used to be invoice takers.
The 2019 ZITF Keynote Speaker was Uganda President Yoweri Kaguta Museveni. The speech by the Uganda leader was not even enticing as it didn't relate to the theme of the Fair. Many Show-goers and Exhibitors hopes dwindled as Museveni opted to talk of his country history and the tried and tested issue of sanctions. A local businessman who didn't want his name to be mentioned had this to say on sanctions.
"Yes sanctions are affecting the business but the platform wasn't the right one to address that.
"We wanted to hear more on how we can do business and benefit between Zimbabwe and Uganda." If he talks of sanctions, was supposed to address the issue of corruption also because it has crippled the economy more than sanctions. "The major highlights of ZITF USA on attendance then you talk of sanctions. " USA attendance was a clear gathering of momentum on confidence in Zimbabwe," He said.
A show attendant who preferred to be named Rita believes President Museveni wasn't the right candidate to official open 60th ZITF. " Museveni has a political crisis. "The ZITF were supposed to invite a leader who is a brand and able to bring his/her business delegation for deals as ZITF is for export competitiveness."
She Said
In an interview with Mutare City public relations manager, Mr Spren Mutiwi said the declaration of Mutare City as a Special Economic Zone had come at an opportune time when the city had just availed land for the construction of a gemology centre in the area where there will be processing of diamonds and other minerals.
"We are very excited about this development as Mutare City and we will ensure that the Special Economic Zone status is implemented to conclusion.
"We want to see it working and we want the construction of the gemology centre to be hastened as well so that the city can start reaping the benefits that come with developments of this magnitude," he said.
"Mutare has the cleanest drinking water from Pungwe and Odzani River." We only use 3 chemicals to purify our water because of its cleanest state.
"The Mutare water is our pride. "We want to introduce night tourism leveraging from the geographical set up " He said. Mutiwi went on to say," To merry the night tourism we will establish cable train right from the CBD to Christmas Pass.
"We want similar hotel infrastructure to Victoria Falls hotels and engaging vigorously on recycling and hydro power generation business.
"We are not going rush to increase the rates to our residents because of this economic hardship but as a city, we will continue to engage business path for self-sustain.
"AS Mutare council we are starting urban renewal and Sakubva the oldest suburb is going to benefit on our "High Risers" Project which is going to kick start soon," said Mutiwi.
ZITF Hall 5 was the residency of ZANU-PF. As I was having a discussion with Honorable Mr Oliver Mandipaka about Zanupf "Unlock Vision 2030".
"Women league is a constituency on its own as they form the majority.
"As Zanu-PF, we believe in empowering women; women league is going to produce state of the art solar panels plant in partnership with December 12 Movement.
"The women's league will also venture into Cannabis business in conjunction with a South African company." He said.
Mandipaka further said," We don't want to be enemies with the people and there nothing to hide as we have Commission of Inquiry.
"The party is the one which recommends policies and drives the government and is the supreme.
"The Vision – total political and socio-economic empowerment for every woman in Zimbabwe by 2030 was birthed by His Excellency President E.D Mnangagwa.
"The relationship of the party and government is of the water and fish" he concluded.
Fairness-International was among the 532 exhibitors. According to the Country Representative Mrs Blair said," we help local Industry who want to showcase their goods in Germany trade fairs as Germany is the number one hosting country of trade fairs."
Sixteen countries participated compared to 17 last year. These include Nigeria, Namibia, Mauritius, Botswana, Ethiopia, Malaysia, Japan, Kenya, Malawi, Mozambique, South Africa, Zambia, Belarus, Germany, United States of America and the United Arab Emirates.
The Japan Embassy want to develop human resources by awarding scholarships from undergraduate to PhD. This scholarships will allows recipients to work in Japan for a couple of years before they come back to use the same skills back home. The Japanese Companies exhibited includes Fuji Film, NEC and Kansai Plascoin.
Mr Pikirai Gavaza, the NEC Country Manager said, "NEC is an ICT Social value organization and has participated in major flagship projects in Zimbabwe which includes Mazowe Earth Station as well as telecoms equipment projects."
I hope deals were clinched and products marketed to complement The ZITF, which ran under the theme, Propagating Industrial Growth through Trade and Investment to make it a success.
-----
Enos Denhere is a Freelance Journalist. He can be contacted on email enosdenhere@gmail.com
Source - Enos Denhere
All articles and letters published on Bulawayo24 have been independently written by members of Bulawayo24's community. The views of users published on Bulawayo24 are therefore their own and do not necessarily represent the views of Bulawayo24. Bulawayo24 editors also reserve the right to edit or delete any and all comments received.