Opinion / Columnist
Mutodi set to leave Mashonaland East?
19 Aug 2021 at 14:16hrs |
Views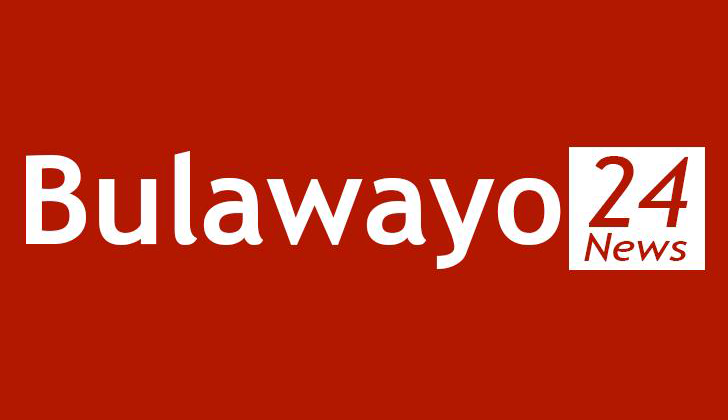 Former Deputy Infomation Minister and Goromonzi West legislator Energy Mutodi is reportedly planning to leave his Mashonaland East base in favour of another Constituency in Masvingo, a reliable source has revealed.
The once outspoken politician who mysteriously went quiet after he was sacked by Mnangagwa is believed to have visited the Bikita South Constituency several times, telling people of his intentions.
Although there are rumours insinuating that Mutodi wants to retire in his rural home where he was born, other views say he has been frustrated by tribal attacks in Goromonzi and has not got support from any of the politburo members in the province.
According to Pindula news, Dr Energy Mutodi who joined ZANU PF while studying for a degree in Geography at the University of Zimbabwe in 2001, went on to attain a Masters Degree in Business Administration at the same University and later a Doctorate from the University of Cape Town in 2019.
In 2008, he tried to contest as a legislator in Goromonzi but was blocked by Ray Kaukonde who branded him a spy for a Karanga faction in the province. Kaukonde was fighting in then Vice President Joice Mujuru faction, angling to succeed President Mugabe.
In 2013, he tried his luck again but was defeated by Beater Nyamupinga in primary elections in which his name did not appear on the ballot.
It was only in 2018, after the fall of former President Robert Mugabe that the flamboyant musician got the greenlight to contest, defeating Nyamupinga by a big margin in the ZANU PF primaries.
He later faced a divided opposition in the harmonised elections and triumphed. Mutodi had become famous from his Facebook posts in which he castigated the Robert Mugabe regime for engaging in corruption and for systematic discrimination, tribalism and regionalism.
Arrested for several times for supporting then Vice President Mnangagwa, Mutodi was rewarded for his efforts when he was appointed Deputy Information Minister in the new dispensation but was summarily fired after he clashed with a powerful army general Sibusiso Moyo.
Moyo who was then Foreign Affairs Minister thought Mutodi's tweets interfered with his duties as the country's top diplomat.
This was after the garrulous legislator warned Tanzanian President John Pombe Magufuli to embrace WHO guidelines in combating the COVID-19 pandemic or risk the lives of Tanzanians.
Magufuli is said to have been angered by the tweet and SB Moyo grabbed a chance to demand Mutodi's dismissal in a "give-me-John-the-Baptist-head-in-plate"style.
Revelations also later proved that apart from Moyo's efforts, some youths in Mashonaland East province had earlier complained that Mutodi could not continue to hold the office of Deputy Minister in Mashonaland East since he was a karanga by origin.
According to the country's constitution, the President must appoint Ministers in line the regions they come from.
Politburo members Dr Sydney Sekeramayi, Dr David Parirenyatwa and Vice President Dr Chiwenga reportedly remained mum as Mutodi was haunted in the party structures and in government.
A source close to his campaign said he is considering leaving the province because he sees no prospect of landing a cabinet post even if he wins again in Mashonaland East due to unbridled nepotism and tribalism in the party.
However, it will not be an easy landing for the youthful politician as some powerful provincial executives in Masvingo are reportedly trying to block him from gaining ground in Bikita.
Their argument is that Energy Mutodi is no longer President Mnangagwa's favourite after he was fired from the government.
With provincial elections imminent, a war has ensued between Deputy Labour Minister Lovemore Matuke and Resident Minister Ezra Ruvai Chadzamira who are both vying for control of a king making province.
Unconfirmed reports indicate that Chadzamira's camp is not entertaining Mutodi's presence in Masvingo and are reportedly sponsoring a rival to frustrate him.
Meanwhile, jostling for Mutodi's seat has already started in Goromonzi where a seasoned politician Kudzai Majuru, Goromonzi High School headmaster Norman Gombera and councillors Patson Chogugudza and Brighton Sanyika are vigorously campaigning.
Former legislator Beater Nyamupinga and businessman Boniface Mutize are also interested.
The MDC also hopes to field a former councillor Clifford Nhamburo and journalist Luke Batsirai Tamborinyoka who both contested against Energy Mutodi and lost.
Nicholas Ncube
Socio-Political Analyst
Source - Nicholas Ncube
All articles and letters published on Bulawayo24 have been independently written by members of Bulawayo24's community. The views of users published on Bulawayo24 are therefore their own and do not necessarily represent the views of Bulawayo24. Bulawayo24 editors also reserve the right to edit or delete any and all comments received.