Opinion / Columnist
Sanctions illusion as Sadc babysits Zimbabwe
31 Oct 2022 at 04:54hrs |
Views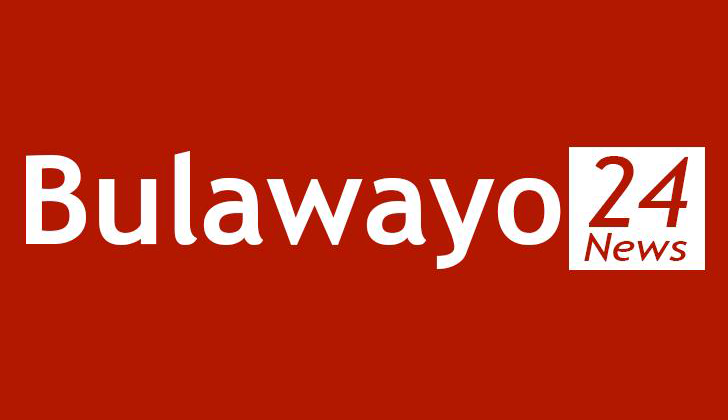 Last week was full of the usual drama with several marches and gatherings condemning the West and calling for it to lift sanctions. This comes after the Southern African Development Community (Sadc) declared October 25 as the Day of Solidarity Against Sanctions on Zimbabwe. The day is marked by gatherings and various activities with rehashed calls for the lifting of what they call illegal sanctions which the West argues are targeted at a few individuals.
Not sure if anyone was listening given that the world is gripped by real problems arising from the Russia-Ukraine war, its economic impact, an impending global financial recession and the leadership instability in the United Kingdom. Big global economies are taking care of themselves, while we march.
The sanctions story is a damp squib that has been allowed to grow into a thing of relevance even when its details, which lie bare in public, speak a different language. There are two sets of sanctions. The first is the Zimbabwe Democracy and Economic Recovery Act of 2001 imposed by the United States government in response to the chaotic land reform. It targets individuals.
And the second set was imposed by the European Union (EU) in 2002 in response to farm invasions, violence against civilians, election rigging and rights abuses. The United Kingdom only recently adopted The Zimbabwe (Sanctions) (EU Exit) Regulations 2019 in January 2021 after it exited the EU and this too targets only five individuals and one defence company.
How did these come into being? The period between 1997 and 2002 was challenging for the ruling party which had stayed comfortably in power since 1980. The ruling party was cornered as the forces of change were almost overwhelming. It triggered its last resort by unleashing an orgy of violence against anyone against it. With that, it continued to stay in power. The world reacted by imposing sanctions.
The ruling party did not care much at the time as political survival was its priority. Power was indeed eluding it. It lost the constitutional referendum in 2000 and escaped a contested 2002 presidential election. The only reason it remains in power today is purely the reason some of its senior members were placed under sanctions. They are the problem - our problem.
Since then, the political elite has blamed sanctions for everything that goes wrong including their negligence of duty. They have used that as an excuse for not doing their job of effectively running the country and have used sanctions as a smokescreen for plundering national resources and hiding them outside the country. It is for these reasons that the United States, EU and the United Kingdom have maintained that the targeted sanctions are not the cause of Zimbabwe's problems. And they are right.
Some among our elite have also started echoing these sentiments but sadly the message is yet to reach those who sing and dance for the ruling party. It is even worse that regional leaders have joined the bandwagon of sanctions must fall. Assuming they should stand by their regional neighbour for patriotic and historical reasons, but the call for the lifting of targeted sanctions must be undertaken alongside condemning Zimbabwe's deplorable human rights abuses, mismanagement of national resources and a lack of visionary leadership which has caused the exodus of its citizens seeking refuge in the same neighbouring countries.
There is no spoilt leadership in the region such as the one in Zimbabwe. When it is called to order by some of the regional leaders over the impact of its bad economic and political policies which have been pushing refugees into neighbouring countries, it calls that interference with its internal affairs. When it is pressured by the international community to reform, it alleges regime change and calls on neighbours to stand by them. It never takes responsibility and expect everyone to clean the floor after it. Luckily, it has Sadc in its pocket, ready to mop the floor.
It does not see the need to reform or develop the country because it does not feel any pressure. It is always the only one right and entitled to everyone's protection even when it is spoiling the fun for neighbours. It banned (sanctioned) private media from covering its congress and expect Western sanctions to be lifted. Internally, there is no sign that the ruling party will change its attitude for the love of the country.
The opposition is just that. It has been like that for two decades. Citizens are now contained after two decades of fear of political violence, they cannot risk it anymore.
SADC cannot be tough on their most loved child - the Zimbabwe leadership. In fact, they feel they bear the responsibility to protect their erratic member. Just last week, the President of South Africa, Mr. Cyril Ramaphosa shocked many when he was quoted saying that the "wave of Zimbabwean economic refugees escaping poverty is straining southern African countries" and instead of calling on the Zimbabwe leadership to fix its country, he called for an end to western sanctions imposed on Harare. What is there to worry about if you have friends like these?
Tapiwa Gomo is a development consultant based in Pretoria, South Africa. He writes here in his personal capacity.
Source - Newsday Zimbabwe
All articles and letters published on Bulawayo24 have been independently written by members of Bulawayo24's community. The views of users published on Bulawayo24 are therefore their own and do not necessarily represent the views of Bulawayo24. Bulawayo24 editors also reserve the right to edit or delete any and all comments received.