Sports / Soccer
Audacious bid to lure Tottenham Hotspurs to Zimbabwe
17 Jun 2011 at 07:16hrs |
Views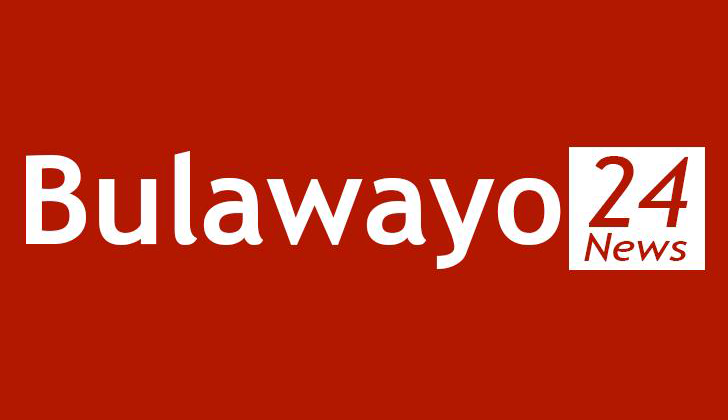 FORMER Premier Soccer League chief executive, Chris Sambo, working in tandem with a number of partners, has put together an audacious bid to lure top English club Tottenham Hotspur to Zimbabwe during the club's tour of South Africa next month.
Spurs are set to play in the 2011 Vodacom Challenge Cup that will also feature Soweto giants Orlando Pirates, who won the South African Premiership title last season, and their bitter rivals Kaizer Chiefs, from July 16 to 23 in a series of high-profile matches in Polokwane, Nelspruit and Johannesburg.
Sambo, who is now the Project Director of the Sports Trust of Positiveness, a pioneer Zimbabwean organisation that is using football to fight the stigma and the spread of HIV and Aids, is hoping to convince Spurs to make the 90-minute flight from Johannesburg to Harare for two charity matches next month.
Recently STOP, which runs the HIV Positive Women In Football project where HIV positive women play football in an organised league system, approached former Zimbabwe captain Benjani Mwaruwari to become their international ambassador.
Sambo and his partners are also hoping to use Benjani's close links with Spurs manager Harry Redknapp, who signed the Zimbabwe international from French club AJ Auxerre five years ago and brought him to England, to help them in convincing the London club that a trip to this country would be worth the effort.
The Zimbabwean partners also believe that the special nature of their project, where Spurs could come here and play a part in raising funds to help fight HIV and Aids, could also drive the club to accept the invitation to tour this country.
Should Spurs come here, local fans will once again be able to see some of the world's top football stars, including Brazilian goalkeeper Heurelho Gomes, who was here with the Samba Boys last year.
Other top stars include Peter Crouch, Rafael van der Vaart, Gareth Bale, Luka Modric, William Gallas, Aaron Lennon, Jermain Defoe, Giovanni dos Santos while South Africans, Steven Pienaar and Bongani Khumalo, are part of the Spurs' squad.
The English club, which played in the Uefa Champions League last season and went all the way to the quarter-finals before falling at the hands of Jose Mourinho's Real Madrid, can only possibly visit Zimbabwe after July 23, the day they will complete their Vodacom Challenge Cup assignments in South Africa.
For that is the date that has been set aside by organisers of the Vodacom Challenge Cup for the final, which will feature Spurs against either Pirates or Chiefs, at Ellis Park in Johannesburg.
The Vodacom Challenge Cup was not held last year because of the 2010 World Cup held in South Africa.
The Zimbabwe Tourism Authority, who played an influential role in moving mountains to bring Brazil here for a one-off friendly international against the Warriors last year, have also been roped into the bid to bring Spurs into this country where, as part of the package, the London club will also visit the Victoria Falls.
ZTA chief executive Karikoga Kaseke recently wrote to Sambo advising him that they were ready to play a big part in bringing Spurs to this coun- try.
"The Zimbabwe Tourism Authority receives with great pleasure the news of the prospects of Tottenham Football club visiting Zimbabwe, A World of Wonders, in July 2011," wrote Kaseke.
"This serves to confirm that the ZTA is in full support of your efforts and will do everything in our capacity to ensure that the visit is successful.
"In this regard, the ZTA will facilitate the air transportation of the team from the Republic of South Africa and back as well as within Zimbabwe.
"We welcome the proposal for two matches, one in the capital Harare, and the other in Bulawayo, our second largest city."
Kaseke said such a visit would be a huge boost to tourism in the country.
"This will help in exposing our tourism product to the team and, as an Authority, we also would like to take the team to Victoria Falls," wrote Kaseke.
"The Zimbabwe Tourism Authority, together with our partners, will be responsible for hosting the team.
"We look forward to the honour of extending our true Zimbabwean hospitality to Tottenham (Hotspur) Football Club. At the same time we would like to thank you for considering ZTA in such a project."
Sambo revealed that he has already sent an invitation to Tottenham Hotspur and he was confident a deal could be struck.
The former PSL chief executive is banking on the appeal, related to his outstanding work in the fight against HIV/Aids, and the space they are providing Spurs to play a big part in that battle, to lure the London club to Zimbabwe.
"Zimbabwe is believed to be the pioneering country for fighting HIV and Aids through the playing of football by women living positively with Hiv and Aids," part of the dossier, prepared by Sambo and presented to Spurs, reads.
"Our programme has been acknowledged internationally. The BBC, CNN, Al-Jazeera and SABC have all given our programmes wide coverage. The voluntary organisation MSF Holland have done a documentary on our programme.
"During the 2010 World Cup, one of our teams participated in a tournament, which was played alongside the World Cup in South Africa.
"We intend to export this noble programme to other Southern African countries - South Africa, Namibia, Lesotho, Swaziland, Mozambique, Zam-bia, Botswana and Malawi. We have also engaged Fifa on this programme."
Sambo said they wanted Spurs to matches against either the Warriors or leading clubs in the domestic Premiership.
"Our Zimbabwe Tourism Authority and their partners will cater for all the transport and hotel requirements," said Sambo.
"We would also want the team to sample Zimbabwean hospitality by visiting one of the seven wonders of the world, the majestic Victoria falls.
"Proceeds from the match will go towards funding our HIV/Aids project."
Last year Sambo won the Auxilia Chimusoro Award, sponsored by USAid, for outstanding leadership in the fight against Hiv and Aids.
Spurs, who won the Vodacom Challenge in 2007, have a strong tradition of supporting charities and fines imposed on their players are sent to the SOS Children's Village in Rustenberg, South Africa.
Five years ago, Spurs injected 4.5 million pounds into the Tottenham Hotspur Foundation.
While just over a year ago, bringing a touring English sports side to Zimbabwe would have been virtually impossible because of pressure exerted by the British Government, the wall of resistance has begun to crumble.
A few months ago a British Independent Schools' Barbarians rugby team spent a week in Zimbabwe in a landmark tour that exposed the arguments peddled by those who have insisted that it's not safe for English sides to tour this country.
Most of the players have spoken highly of their successful tour to Zimbabwe.
New Zealand broke the barriers when they sent their national A cricket team for a tour to Harare last year and the Australian A team and their South African counterparts are due to visit soon.
2011 VODACOM CHALLENGE FIXTURES:
Sat, July 16:
Kaizer Chiefs v Tottenham Hotspur - Peter Mokaba Stadium, Polokwane (3pm)
Tues, July 19:
Orlando Pirates v Tottenham Hotspur - Mbombela Stadium, Mbombela (8:15pm)
Thu, July 21:
Kaizer Chiefs v Orlando Pirates - Nelson Mandela Bay Stadium, Port Elizabeth (8:15pm)
Sat, July 23:
Derby Winner v Tottenham Hotspur - Coca-Cola Park, Johannesburg (3pm).
Source - TH