News / National
Gold Mafia: RBZ under sharp scrutiny
20 Apr 2023 at 07:31hrs |
Views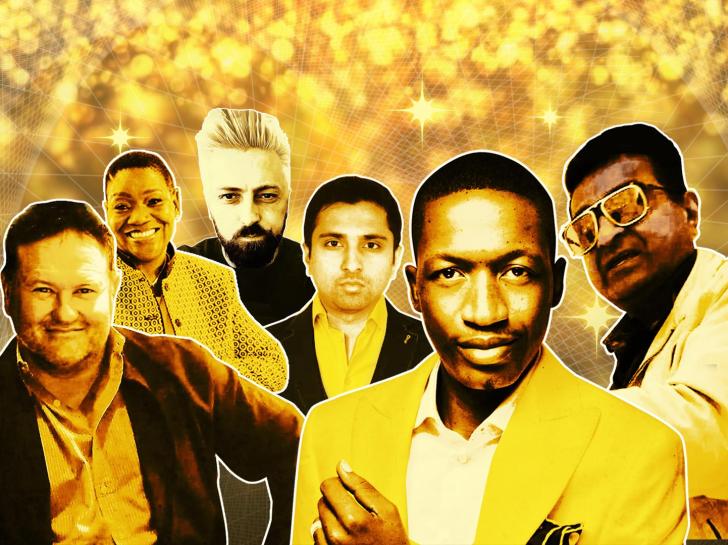 THE Reserve Bank of Zimbabwe (RBZ) has come under renewed pressure to deal with allegations of gold smuggling and money laundering after a leading think-tank said the central bank's operations should be audited following a damning exposé by an international broadcaster.
Zimbabwe was placed at the centre of gold smuggling and money laundering activities by syndicates operating in southern Africa following an investigation by Qatar-based Al Jazeera television network.
The documentary, aired between March and last week, was centred on a secret recording of President Emmerson Mnangagwa's ambassador-at-large Uebert Angel — born Uebert Mudzanire — and his associates promising to help undercover Al Jazeera journalists launder US$1,2 billion in dirty money.
In an analysis of revelations made in the four-part documentary titled the Gold Mafia, legal think-tank Veritas said there was an urgent need to audit RBZ operations.
Government has since said it would investigate all individuals implicated in the documentary, while the Financial Intelligence Unit (FIU) froze assets of Civil Aviation Authority of Zimbabwe security official Cleopas Chidodo, Aurex Holdings official David Chirozvi and former Fidelity Printers and Refiners senior executives Mehlululi Dube and Fredrick Kunaka.
Chidodo, Chirozvi, Dube and Kunaka were secretly recorded by the undercover journalists speaking about their alleged roles in facilitating money laundering and smuggling activities.
Aurex and Fidelity are both RBZ subsidiaries.
The RBZ also froze the accounts of some of the people named in the documentary such as Ewan McMillan, Kamlesh Pattni, Angel and Simon Rudland.
Veritas, however, said a forensic assessment of the central bank was necessary following the claims made by people that were employed by its subsidiaries and some of the suspected money laundering and smuggling kingpins.
"The Reserve Bank is a vital cog in the country's economy and it is essential for it to maintain a spotless reputation for competence, fiscal responsibility and probity," Veritas said.
"The Al Jazeera series, coming on top of the bank's illegal quasi-fiscal activities, have tarnished its reputation and sown suspicion within financial markets, multilateral financial institutions and the general Zimbabwean public.
"In the interests of transparency and accountability an investigation should be undertaken to ascertain precisely what the bank and its subsidiary companies have been and are doing and whether their activities have been lawful."
According to Veritas, the RBZ Act gives the central bank wide powers to buy, sell and keep gold, hence the call for a forensic audit.
The legal think-tank gave three suggestions on how the audit could be done.
One of them is that Finance minister Mthuli Ncube could order an investigation into the central bank's activities in terms of section 38 of the RBZ Act.
"The section gives persons conducting an investigation power to demand documents and answers from all officers, employees and agents of the bank; anyone refusing to supply such documents and answers on demand can be imprisoned for up to three months," Veritas said.
"The Auditor-General (Mildred Chiri) could be directed to conduct a forensic audit of the bank's financial statements and the financial statements of its subsidiaries.
"Section 309(2)(b) of the Constitution says that at the request of the government, she (Chiri) must carry out a special audit of the accounts of any statutory body or government-controlled entity.
"And section 6(1)(a) of the Audit Office Act gives her the function of auditing the accounts of public entities on behalf of the National Assembly.
"So, she could conduct a forensic audit at the direction of either a government minister or the National Assembly."
Veritas said Mnangagwa could also appoint a commission of inquiry to investigate the activities of the bank and its subsidiaries.
One challenge, according to Veritas, of the third option was that the documentary implicated Mnangagwa himself in the illicit activities.
"The persons alleged to be carrying on this illegal trade were shown boasting of their close links to the Reserve Bank of Zimbabwe and to senior government officials, up to and including the President and his wife," Veritas said.
"They said they had the governor of the Reserve Bank (Joh Mangudya) 'on speed dial' and that senior managers of Fidelity Printers and Refiners, a subsidiary of the Reserve Bank, were on their payroll to facilitate the issue of licences to buy and export gold.
"Through these links, they claimed, all the processes in their trade were made to seem above board, with legitimate paperwork to authorise their gold exports."
According to Veritas, any audit or probe carried out in accordance with the company's recommendations would have enough legal authority to substantiate misconduct on the side of the apex bank and supersede any right to confidentiality granted by section 60 of the RBZ Act.
The governor, however, released a statement denying any involvement by the central bank in money laundering schemes before the documentary was broadcast in full.
Angel's lawyer Lovemore Madhuku said his client only entertained the undercover journalists as part of an "intelligence operation" after he realised that they were not genuine investors. He denied allegations that he was involved in money laundering and gold smuggling.
Contacted for comment, Mangudya said the call by Veritas for a probe "are a welcome development".
"The allegations by the Al Jazeera interviewees on which Veritas are basing their calls on are not consistent with the way gold is produced and traded in Zimbabwe," he told NewsDay.
"The bank was not involved in illicit gold activities and has no appetite to do so. The bank has a zero tolerance to illicit trade in any commodity and money laundering. Calls by Veritas are, therefore, a welcome development."
Ncube did not answer repeated calls to his cellphone, while Treasury spokesperson Clive Mphambela's number was not reachable.
United Kingdom Member of the House of Lords Jonathan Oates tweeted: "The allegations contained in the Al Jazeera documentary,
#GOLDMAFIA
are very serious and as you say, they do involve allegations against British citizens. I've tabled questions ... to ask the government to investigate ... so that those (allegedly implicated in gold smuggling and money laundering) do not profit from those alleged crimes."
Source - newsday