News / National
Zimbabwe commits to resolve debt, arrears
25 May 2023 at 06:23hrs |
Views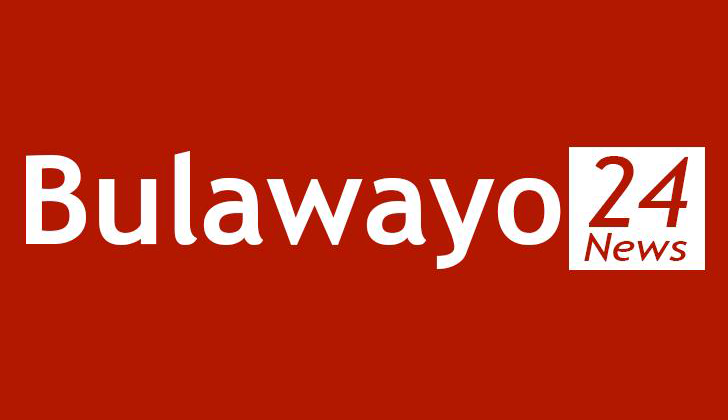 PRESIDENT Mnangagwa yesterday committed to resolve Zimbabwe's long overdue debt arrears, and re-engaging with development partners and creditors to reposition the economy for sustained growth anchored on partnerships and multilateral financial support.
He also rallied development partners and international financial institutions to support the arrears clearance and debt resolution process.
Critically, the President pledged to deliver free, fair, credible and peaceful harmonised general elections in August, as a demonstration that his Government observes constitutionalism and adheres to the tenets of good governance and democracy.
President Mnangagwa was speaking during an oversubscribed Roundtable meeting on Zimbabwe's arrears clearance and debt resolution process on the side-lines of the ongoing African Development Bank (AfDB) annual general meetings here.
The roundtable was attended by representatives from SADC, Comesa, the International Monetary Fund (IMF), the World Bank, the United Kingdom, the United States, Switzerland, the United Nations and others.
Former Mozambique President Joaquim Chissano, who is the High-Level facilitator of the arrears clearance and debt resolution process, and AfDB president Dr Akinwumi Adesina, the Champion of the process, also attended the indaba.
President Mnangagwa said in December 2021, the Government adopted the Arrears Clearance, Deb Relief and Restructuring Strategy to help resolve the country's long, outstanding debt overhang, "which is weighing heavily on our development agenda".
He said to operationalise the strategy, he was pleased that Dr Adesina accepted to be the Champion of the arrears clearance and debt resolution process, while former President Chissano agreed to be the High-Level facilitator between Zimbabwe and its international creditors.
In this regard, said the President, a Structured Dialogue Platform was established in December 2022.
"The dialogue process is designed to institutionalise constructive engagement with all our creditors and development partners," said President Mnangagwa.
He said the agreed pillars for implementation are: economic reforms, governance and reforms, and land tenure reforms, compensation of white former farm owners and the resolution of Bilateral Investment Protection and Promotion Agreements (BIPPAS).
The reforms are discussed in technical meetings that incorporate representatives from the Government, international creditors, development partners represented by their ambassadors, the private sector and civil society organisations.
President Mnangagwa said through this dialogue, the Government has managed to institutionalise regular constructive dialogue, build trust and confidence among all the stakeholders.
"To this end, policy reform matrices have been developed outlining policy actions and indicators to measure performance over time.
"These reforms will underpin the ongoing arrears clearance and debt resolution process. My Government is fully committed to their implementation.
"So far, there is emerging consensus and growing confidence in the process which is promoted by transparent and inclusive consultations," he said.
But sadly, said the President, lack of access to external concessionary financing to fund Zimbabwe's national priority projects and programmes remains a drawback.
Presently, Zimbabwe is using internally generated funds to embark on massive infrastructure development projects targeting airports, border posts, health, education and road rehabilitation, including the giant Harare-Masvingo-Beitbridge highway on which over 420km have been completed and opened to traffic.
President Mnangagwa said Zimbabwe needs funding to support the productive sectors of the economy as well as to cushion vulnerable sectors such as education, health, food security and climate change.
"In this regard, we invite development partners and international financial institutions to scale up support for this comprehensive arrears clearance and debt resolution process," said the President.
In line with the engagement and re-engagement agenda, President Mnangagwa said his Government was committed to honouring its debt obligations.
Zimbabwe's total debt is US$17,5 billion, of which 80 percent is arrears.
However, it has been making token payments to Multilateral Development Banks and its Paris Club creditors.
President Mnangagwa commended development partners and creditor countries for their "patience, open and constructive dialogue and for speaking with Zimbabwe on Zimbabwean issues".
"The technical and structured dialogue meetings will continue as a platform for inclusive, frank and constructive dialogue, monitoring progress on the implementation of reforms by the Government, technical level exchange of information and channelling of technical support to the process from development partners," said the President.
He saluted Dr Adesina and President Chissano for engaging the US administration this May, for deeper bilateral engagements on behalf of Zimbabwe.
Such bilateral engagements, said President Mnangagwa, are key in addressing specific issues relating to Zimbabwe's historical relations with some of its creditors.
He added that development partners and creditors have shown support for and commitment to the arrears clearance and debt resolution process.
Going forward, President Mnangagwa said the arrears clearance and debt resolution roadmap entails negotiating for a Staff Monitored Programme with the IMF, continuation with dialogue through the structured dialogue platform meetings, conducting free and fair elections, implementing Staff Monitored Programme (SMP) reforms, resource mobilisation for a 'wet' SMP, and mobilisation of bridging finance to clear arrears with international financial institutions.
". . . I want to highlight that Zimbabwe will be holding the 2023 harmonised general elections in August. I, therefore, want to assure you all that my Government has put in place mechanisms to guarantee peaceful, free, fair and credible elections as our country further entrenches democracy and constitutionalism.
"International observers are welcome and will be invited through the relevant channels at the appropriate time in accordance with our laws.
"We look forward to strengthening partnerships and playing our part with the comity of nations towards addressing the various challenges facing the world today. Zimbabwe is a friend to all and an enemy of none," said President Mnangagwa.
In his remarks, President Chissano implored creditors and development partners to support the debt and arrears resolution process, and also called for the removal of sanctions, saying they not only affect Zimbabwe, but the whole region.
The views were echoed by Dr Adesina, SADC Executive Secretary His Excellency Elias M Magosi, and South Africa's Minister of Finance, Enoch Godongwana.
The President also highlighted the developments that have taken place since 2018 including infrastructure development, fighting corruption, promoting the separation of powers and maintain the independence of the judiciary, strengthening institutions that support democracy to ensure effectiveness and efficiency in the execution of their mandates, boosting electricity generation, construction of dams to support irrigation agriculture and massive investments in health and education.
But he called for more support especially in tourism which has rebounded strongly from the Covid-19 era and demand for accommodation is now outstripping supply especially in Victoria Falls.
Source - The Chronicle