News / National
Zimbabwe minister to be inducted into International Swimming Hall of Fame
30 Sep 2023 at 07:35hrs |
Views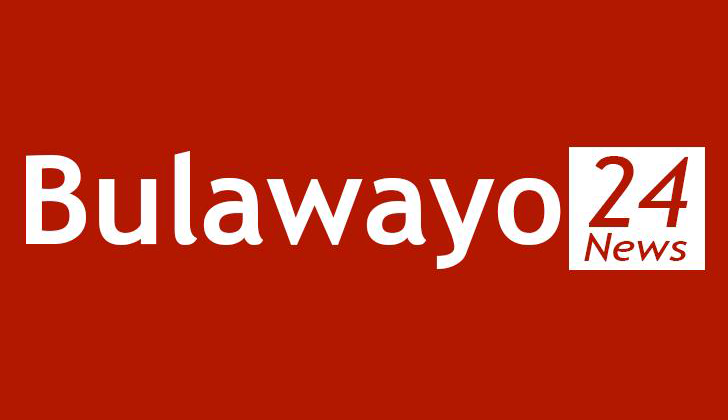 Finally, the long-awaited moment has arrived.
Tonight, Zimbabwe's very own Kirsty Coventry will take her place among the legends of international swimming as she is officially inducted into the International Swimming Hall of Fame. This prestigious ceremony, which marks the 58th Annual Hall of Fame Induction and Specialty Awards event, will take place in Fort Lauderdale, Florida, in the United States.
The International Swimming Hall of Fame (ISHOF) will warmly welcome its distinguished Class of 2023. This year's honorees hail from eight different countries and represent various facets of aquatic sports, including five swimmers, two coaches, a diver, a water polo player, a synchronized swimmer, an open water swimmer, a contributor, and notably, its first-ever Paralympian.
Tonight's festivities will shine a spotlight on the exceptional contributions of swimming luminaries such as Michael Phelps, Missy Franklin, Bob Bowman, Cesar Cielo, Kosuke Kitajima, and, of course, Kirsty Coventry. The induction ceremony will be expertly hosted by none other than Dara Torres, a 12-time Olympic medalist herself.
What sets this event apart is the opportunity for the honorees to share their personal Olympic journeys in their own words. The evening's program includes special presentations honoring each of these aquatic greats.
And it's a moment of immense pride for Zimbabwe as they are well-represented at this prestigious event by none other than the seven-time Olympic swimming medalist, Kirsty Coventry.
Coventry's journey began at the 2000 Olympic Games when she was just a teenager. While she didn't make it to any finals, the experience proved invaluable, offering her a close-up look at elite racing. Committed to honing her skills, she made the pivotal decision to attend Auburn University, a renowned NCAA powerhouse in the United States.
Under the guidance of Auburn, Coventry rose to prominence on the international stage, earning her a spot at the 2004 Olympics in Athens, Greece, where she enjoyed a successful outing. Coventry clinched a full set of medals in that Olympiad, with gold in the 200-meter backstroke, silver in the 100 backstroke, and bronze in the 200 Individual Medley.
Her prowess shone even brighter at the World Championships in Montreal, Canada, the following year, where she achieved the remarkable feat of winning four individual medals at a single Worlds. Coventry secured titles in the 100 and 200-meter backstroke and claimed silver in the 200 and 400 IM. Her victory in the 100 backstroke came against world-record holder Natalie Coughlin, marking one of the few times the American tasted defeat between her back-to-back Olympic triumphs in 2004 and 2008.
Coventry continued to excel, adding two more medals at the 2007 World Championships. In early 2008, she achieved her first world record, shattering a 16-year-old standard in the 200-meter backstroke.
At the 2008 Olympic Games in Beijing, China, Coventry's remarkable talent shone through once again as she secured four medals. Her first three events brought home silver in the 400 IM, 100 backstroke, and 200 IM. In her fourth event, she clinched gold in the 200 backstroke, setting a new world record in the process.
In the years that followed, Coventry continued to make her mark, earning a silver medal at the World Championships in the 400 IM and securing another world title in the 200 backstroke, where she lowered her own world record.
Coventry's Olympic journey extended to the 2012 and 2016 Games, totaling five appearances on the grandest stage of them all. In total, she amassed seven Olympic medals and eight medals at the World Championships, all achieved in individual events. She also left her mark as a five-time world-record setter.
Beyond her remarkable achievements in the pool, Coventry has dedicated over a decade of her life to the International Committee, ensuring positive experiences for athletes. She has also played significant roles with World Aquatics and the World Anti-Doping Agency.
Kirsty Coventry will forever be remembered for her exceptional multi-event talent and her enduring legacy as a major force in international competition.
In the same breath, American swimming legend Michael Phelps, who graced five Olympic Games between 2000 and 2016, stands tall with a record-breaking 28 Olympic medals, including an astonishing 23 golds, along with three silvers and two bronzes. Phelps, a versatile swimmer, set an incredible 39 world records during his illustrious career, securing 27 world titles in the process.
Another honoree tonight is Missy Franklin of the United States, who retired in 2018 after claiming four gold and a bronze medal at the London 2012 Olympics. She also notched up an impressive six world gold medals in the following year.
Kosuke Kitajima of Japan, who achieved the rare feat of winning the 100 and 200m breaststroke at Athens 2004 and defending those titles at Beijing 2008, joins this esteemed group.
Cesar Cielo of Brazil, the men's 50m freestyle champion at the Beijing 2008 Olympics, and a holder of two Olympic bronzes, six world golds, and five short-course titles, is also among the distinguished inductees.
China's Wu Minxia, who claimed five Olympic diving gold medals between Athens 2004 and Rio 2016, adds her name to the list of luminaries to be inducted tonight.
Last but certainly not least, Trischa Zorn of the United States, who was blind from birth, makes history as the first Paralympian to be recognized and inducted into this illustrious hall of fame.
Source - The Herald