News / National
50 most influential young Zimbabweans or Hararians?
15 Dec 2014 at 20:10hrs |
Views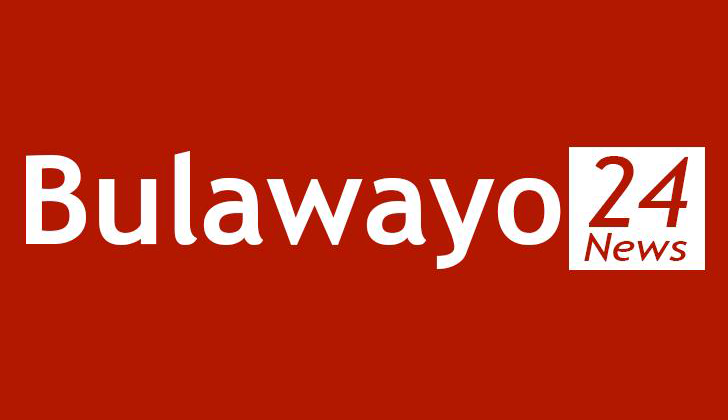 THE ZIMBABWE RESEARCH INSTITUTE has released the final list of 50 most influential young Zimbabweans.
The institute says their auditors had to do a due digilence on each candidate to check for criminal records and other hazards.
"We are glad, however, that that has since been concluded and the results are now out. Our mission is to recognize outstanding effort and to get Zimbabweans to be owners of the process of selecting those who qualify through a transparent voting process," it said.
"Our auditors, Nyemba Forensic Auditors, have since availed the tallied results which are as follows:
1. Emmanuel Makandiwa (Founder UFIC, Philanthropist, Speaker)
2. Tawanda Mutyebere (Founder- Chicken Slice)
3. Farai Mutamangira (Lawyer, Activist, Chairman of various boards)
4. Robert Mugabe Jr. (Brand Ambassador, Athlete, activist)
5. Tocky Vibes (Musician, Activist, Social Commentator)
6. Lawrence Moyo (Editor H-Metro, writer, activist)
7. Emmerson Mnangagwa Jnr (Businessman, Activist, Brand Ambassador)
8. Psychology Maziwisa (ZANU PF Deputy Director of Information, Lawyer, Speaker)
9. Marry Chiwenga (Miss Zimbabwe Trust Chairperson)
10. Godfrey Gomwe (Chairman Harare Youth League ZANU PF, Politician, Activist)
11. Dr Mike Joka (Founder Corporate 24 Group of Hospitals)
12. Walter Magaya (Founder PHD Ministries, Businessman, Philanthropist)
13. Uebert Angel (Founder Spirit Embassy, activist, Speaker)
14. Makosi Musambasi (Talk show host, activist, philanthropist)
15. Pastor R Makandiwa (Preacher, speaker, philanthropist)
16. Mabasa Sasa (Sunday Mail Acting Editor, activist, writer)
17. Chamu Chiwanza (President Affirmative Action Group, activist)
18. Tich Mataz (Radio Presenter, Businessman, Activist)
19. Oscar Pambuka (Talk Show Host, Radio Presenter, businessman)
20. Napoleon Nyani (Radio Presenter, activist, speaker)
21. Ruvheneko Parirenyatwa (Talk Show Host, Harare Youth Council board member, activist)
22. Nelson Chamisa (Politician, Activist, Lawyer)
23. Rumbidzai Takawira (TV Presenter, activist, social commentator)
24. Justin Mahlahla (TV Presenter, activist, speaker)
25. Tongai Kasukuwere (Politician, businessman, philanthropist)
26. Kudzai Violet Gwara (Radio Presenter, Speaker, activist)
27. Tafadzwa Musarara (Businessman, activist,)
28. Suluman Chimbetu (Musician, Brand Ambassador, Social commentator)
29. Kudzai Violet Gwara (Radio Presenter, Speaker, activist)
30. Tavonga Vutabwashe (Founder Heartfelt International Ministries, Speaker)
31. Kirsty Coventry (Gold medalist, athlete, activist)
32. Anastancia Ndlovu (Politician, activist, feminist)
33. Justice Mayor Wadyajena (Politician, activist, businessman)
34. Brains Muchemwa (Economist, activist)
35. Vimbai Mutinhiri (Presenter, activist, model)
36. Tendai Mtawarira (athlete, activist, businessman)
37. Jah Prayzah (Musician, social commentator)
38. Thabeth Kanengoni-Malinga (Politician, Deputy Minister of Sport Arts and Culture)
39. Garikai Chengu (Writer, activist, academic)
40. Vimbai Kajese (TV Presenter, social commentator)
41. Cara Black (Award-winning athlete)
42. Livingston Dzikira (Director Zimbabwe Youth Council, activist)
43. Acie Lumumba (Activist, Talk Show host, politician)
44. Mathias Mhere (Musician, social commentator)
45. Kudzi Chipanga (Politician, Deputy Secretary for Youth Affairs, ZANU PF)
46. Constance Makoni (Presenter, journalist, TV personality)
47. Lucky Kandemiiri (Politician, Chairman Mashonaland East Youth League, ZANU PF)
48. Tendai Mugabe (Writer, journalist, activist)
49. Everson Mushava (Writer, journalist, activist)
50. Solomon Madzore (Politician, activist)
Source - zbc