Opinion / Columnist
Reasons why Zimbabwe is a luxury Tourist destination
17 May 2013 at 06:50hrs |
Views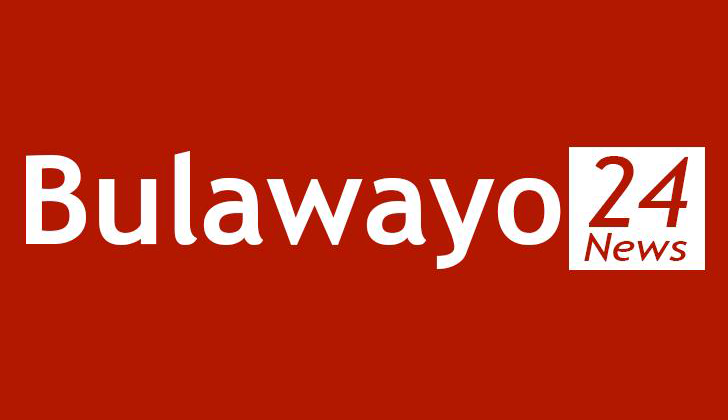 It is no secret that in the last ten years or so Zimbabwe has been struggling with its perception as a luxury travel destination.
For various reasons the country has been labelled as "unsafe" to travel to, and so it is understandable that those who have never been here and read this believe most of those words. It is time to dispel the myth that we are not a country where a luxury journey can be enjoyed!
Here are ten reasons why Zimbabwe IS a genuine Luxury Travel Destination:

01. Incredible diversity of landscape
Zimbabwe is unrivaled in its ability to provide a diverse offering of landscapes. This is luxury that cannot be bought - it just is. It shares one of the world's greatest natural wonders, the Victoria Falls, with Zambia and has arguably the best view of it. It also shares an enormous inland fresh water lake, Kariba, with the same neighbour and has kept its shores and waters a pristine wilderness. It is home to Hwange National Park, one of Africa's biggest conservation areas and possibly the best place to go on a walking safari anywhere in Africa. Its concentrations of elephant, buffalo, leopard, lion, cheetah and wild dog are well documented. Two more World Heritage Sites include the understated and authentic beauty of the balancing rock kingdom of the Matobo Hills and the Garden of Eden that is Mana Pools. To the east of the country is a range of mountains filled with fresh streams, waterfalls and endemic flora and fauna. All these things combined plus many others unmentioned provide a luxury like no other.
02. Venues that match world standards
There are a number of world-class venues in the country, many of which have been recently refurbished or are in the process of being so. The Meikle's Hotel in Harare, Zimbabwe's capital city, and the Victoria Falls Hotel, which overlooks the spray of the Falls, are two such establishments. Both have a rich heritage and both are long time members of the prestigious "Leading Hotels of the World" group, a collection that has rigid rules governing its membership. Bumi Hills Safari Lodge and Spa in Kariba and the Hide Safari Camp in Hwange are two more properties that have undergone multi-million dollar refurbishments recently. Both are repeat and prestigious award winners and each of them is listed as the number one property in their region on Trip Advisor. These are just a sprinkling of a number of luxury venues in the country either being refurbished or newly constructed. Zimbabweans have a history of wanting to be the best in their chosen field, no matter what the challenges are that they face. It is this attitude and spirit that has kept each one fighting for a position at the top.

03. Friendliness and professionalism of the people
Zimbabweans have the highest literacy rates in Africa and are among the most well educated people on the continent, but it is not this alone that makes them such a special people. They have a prevalent natural friendliness and warmth about them that is hard to come by on such a grand scale in other destinations. When you put that professionalism and amicability together you have a powerful blend for hospitality. Zimbabweans in luxury tourism are well travelled, widely read and naturally gifted in their ability to deal with the most discerning of world travellers.
04. Non-volume driven environment
Zimbabwe is not generally known for dealing in mass tourism. The country is not overcrowded and therefore the luxury of space that one expects in Africa is emphasised when travelling to Zimbabwe. In Hwange National Park, for example, it is very unlikely that during your safari you will have to share your experiences with more than a handful of other people. This makes your trip so much more private and personalized.
05. Journeys are created by real people
For the most part Zimbabwe has managed to avoid outsourcing how it sells itself and how it facilitates its luxury services. Zimbabweans have control of their resources and are proud to showcase these themselves. In the same way it is more likely that early on during the planning phase of your journey you will deal in some way with a Zimbabwean that knows and understands which of the country's best assets to showcase to you.
06. The weather is amazing
Zimbabwe's weather is ranked as one of the best in the world. Again this is a luxury that just is! And what a difference it makes knowing that when you come here you will have every chance of blue skies and warm temperatures.
07. High culinary standards and availability of fresh produce
In 2009 when Zimbabwe adopted the United States Dollar a remarkable resurgence in the economy happened literally overnight and empty supermarket shelves were once again filled not just with basic foodstuffs, but also with exotic offerings to fit a diverse taste on demand in the country's luxury venues. Coupled with the availability of top quality ingredients is the presence of top chefs and food and beverage specialists in the country's leading establishments. An eclectic mix of contemporary fusion cooking with an African hint is a common feature of the menus.
08. Arguably Africa's best guides
To become a qualified guide in Zimbabwe is one of the most difficult career courses to follow. It takes a minimum of four years to obtain a Professional Guide's qualification and during this time individual earnings are basically nil. Learner guides must past theory exams, but it is the practical application that is the most challenging part. Dedicated young men and women who complete the course will have endured long hours, dangerous encounters with wildlife and rough living conditions. At the end of it they come out with bush knowledge and an ability to interact with diverse clientele that is possibly second to none on the continent. Above all, their strict adherence and understanding of safety in the wilderness is impeccable.

09. Easy monetary transactions
Since the adoption of the US Dollar money transactions have become simpler and are continuously being improved on with plastic money being readily accepted and processed in the top establishments. Zimbabwe also accepts many major world currencies including the Great British Pound, Euro and the South African Rand.
10. World class access growing all the time
Zimbabwe has two main air gateways into the country, namely Harare International Airport and Victoria Falls International Airport. In the last year Emirates Airlines and KLM are the two most internationally recognised premium airlines to resume flights into Harare. African carriers, Egypt Air, Ethiopian, Kenyan, British Airways (Com Air), LAM, Air Botswana, Air Namibia and South African Airways also ply the route into Harare regularly. More world class airlines are due to fly in soon and when they land in Harare their passengers will be welcomed into a clean, modern airport with international features like air bridges and quick check in and baggage delivery services. The Victoria Falls Airport is currently being expanded to accommodate 1,5 million passengers per annum with a runway that can receive wide-bodied aircraft. It currently links with OR Tambo in Johannesburg, South Africa, with regular daily flights operated by South African Airways and Com Air.
For more information visit www.vayeni.com
Source - www.vayeni.com
All articles and letters published on Bulawayo24 have been independently written by members of Bulawayo24's community. The views of users published on Bulawayo24 are therefore their own and do not necessarily represent the views of Bulawayo24. Bulawayo24 editors also reserve the right to edit or delete any and all comments received.